 About Vida Footy
Creating life opportunities for each individual through footy
Vida Footy has been developed to help the growth of players, coaches and clubs. You will often hear high profile football experts talking about the importance of skill efficiency and decision making at the elite level and how large technique improvements are very difficult by the time a player reaches senior football.
Years of educating and fostering players in a skill based sport like tennis has shown that the key development years for a child in any sport are from 7 to 14. These years are vital for skill development, repetition, the creation of good habits, and automation in all components of football.
"Teach what's essential, encourage what's natural and allow for the individual"
The Vida Footy program is overseen by Vince Dattoli, Anthony Rocca, and a team of passionate football educators and specialists, to deliver kids an exceptional experience each time they take part in a holiday program, skill development session or event. Vince has been a long time senior Division 1 Northern Football  League coach (including coaching his clubs to multiple finals appearances and a Premiership), NFL Coach of the year, and former coach at the Northern Blues. Vida Footy is both proud and fortunate to have an AFL legend in Anthony Rocca as part of our coaching team.
There are many facets to developing a young footballer. These include skill development and ball handling in a closed skill environment, challenging the player in open skill, game sense activities to measure the decision making process, and technical improvements.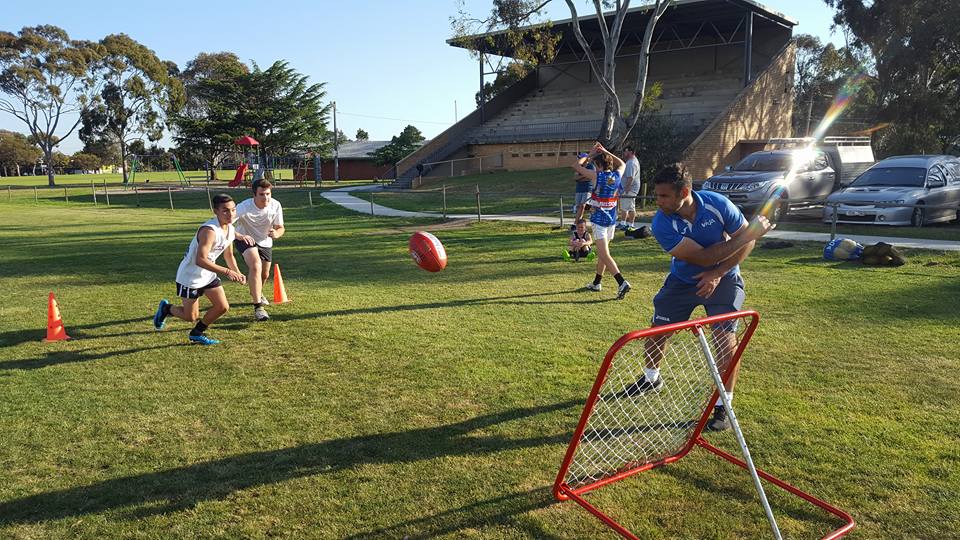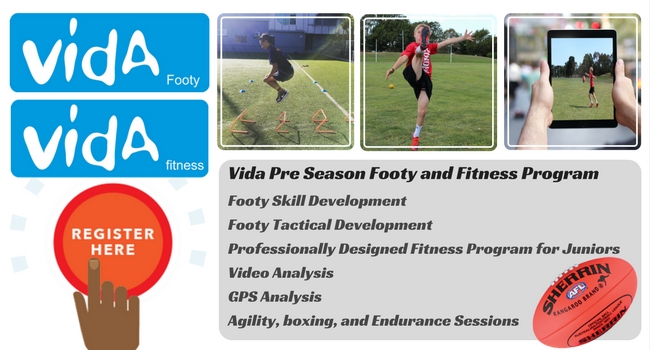 "Take your game to the next level by training decision making, with more effective and efficient disposals"
Vida Footy's primary focus is to "create life opportunities for each individual through the sport of football." Whether this be on the world stage or a personal best, a great experience and life opportunity is waiting for you.
Vision
"To create life opportunities for each individual through the sport of football"
Whether your goal is the AFL or personal best, a exceptional experience is waiting for you
Mission
Vida Footy, located in Victoria Australia, has become the measuring stick by which all other footy programs are compared. Our learning environment is contagious and encompasses hard work, fun, energy, passion, and intensity and sets Vida Footy apart from the field. The Vida Footy team is dedicated to each individual in a holistic manner ensuring the ongoing progression of technique, physical, mental, and tactical developments for footy.
"It is our goal that no player will ever stop developing due to technical deficiency"
Vida Footy doesn't just produce players, we create life opportunities for people. Whether your goal is reaching the AFL or achieving a personal best, we have a program for you.
Philosophy
Teach what's essential,
Encourage what's natural,
Allow for the individual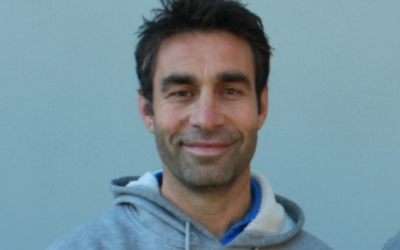 Vince Dattoli
The Vida Footy Team is led by Vince Dattoli and supported by a team of passionate football educators & specialists to deliver kids an amazing experience each time they come to Vida Footy's sessions. Vince has been a long time senior Division 1 Northern Football League coach (including coach his clubs to multiple finals appearances and a Premiership), NFL Coach of the year and former coach at the Northern Blues. As a player Vince played in 3 Premierships sides in his 200 plus games in the Northern Football League. Vince is also a director of Vida Tennis who are leaders in player development Australia wide and has worked with all development levels through to current international tour players. He brings his multi sport knowledge and ability to communicate to Vida Footy.
Patty Benson
Patty is one of the newest members of our team and boasts a Bachelor's Degree in Exercise and Sport Science. Patty is passionate about health and fitness in all sports, but has an strong AFL-specific knowledge base. Patty has a background in basketball where he has played in junior representative teams as well as spending some time as a junior coach. Patty has a long football history, playing junior football for Ivanhoe Junior Football Club, followed by 2 seasons in the under 19 team at Ivanhoe Amateurs. Currently, he is the Fitness Co-ordinator for Carey Grammar's First XVIII.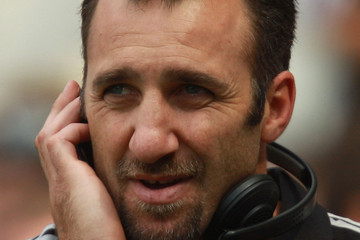 Anthony Rocca
This Collingwood great needs no introduction after recently being inducted into the Collingwood Hall of Fame. His junior career started at the Northern Knights (TAC Cup) where he was drafted to the Sydney Swans. After two seasons with the Swans he returned home to his play for the team he grew up supporting and with his brother, at the Collingwood Football Club. He went on to play 242 games and kick 415 goals in his career which also included a Grand Final appearance and many other club awards. These included: Gordon Coventry Trophy ('00, '02, '06, '07), RT Ruch Trophy (2nd Best and Fairest 1999), Darren Milane Trophy (Best Club-man) 2002 and the Jason McCartney Medal in 2003.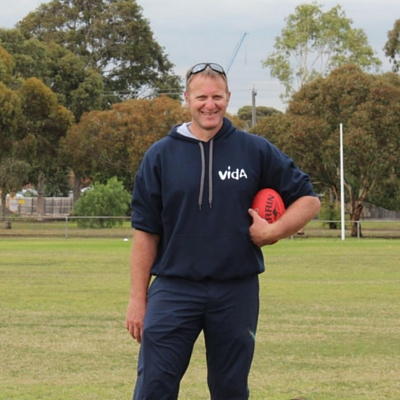 Sav Rocca
Sav joined Vida in 2016 heading up the Skill Development sessions which occur weekly throughout the school terms. His experience playing at the highest level of AFL and NFL allows Sav to bring an abundance of knowledge and experience to the program which he loves to share throughout all his sessions.
Matthew Signorello
Matthew is a former AFL-listed player at Adelaide and currently playing in the VFL. Matthew has been a part of the Vida family through his junior years and has recently moved back to Victoria after two seasons with the Crows. Originally from the Northern Knights, Signorello was drafted by Adelaide with pick number 62 in the 2016 NAB AFL Draft and didn't quite make his senior debut despite consistent form with the Crows' SANFL affiliate.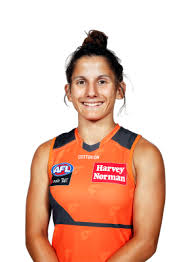 Jess Del Pos
Jess Dal Pos is the current GWSW captain and has been awarded AFLW Players' Most Courageous Award, been an All-Australian and a club best and fairest (Gabrielle Trainor Medal as Greater Western Sydney best and fairest). It is great to have Jess as part of the Vida Footy coaching team, not only for her great playing and coaching experience but also for her leadership and role model attributes.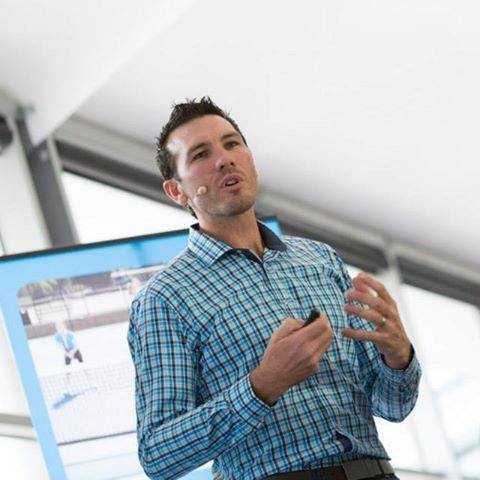 Kane Dewhurst
Kane, alongside Vince, is the founder of Vida Footy. Kane has a tremendous reputation in skill development throughout all age groups. Having coached tennis for over ten years, he brings a great deal of experience to Vida Footy. Additionally, Kane is regarded as one of the best business people in the sporting industry in Australia, bringing a wealth of knowledge to Vida Footy as a whole.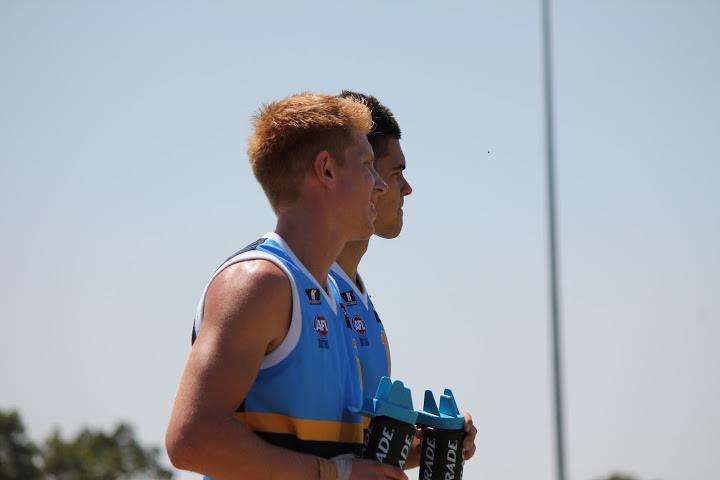 Blake Poyser
Blake is a passionate coach who brings plenty of enthusiasm, knowledge and skill to each Vida Footy session that we take. Whilst he is currently he is a Senior player for Lower Plenty, Blake has also spent time on Collingwood's VFL list, and was a regular and consistent player for the Bendigo Pioneers in the TAC Cup.
Vince Dattoli came on board with the Carey Baptist Grammar School Football Program in late 2014, appointed as coach of the First XVIII. From day one, he has made a positive impact on all that he has come in contact with, from the boys he continues to educate about AFL Football, to the parents of the boys who regularly engage with Vinny about the current Football landscape. He has a strong passion for Football education and evidence based coaching, consistently using video analysis (Sportscode) to provide both positive and constructive feedback to the players. A major strength of Vinny's is his ability to build relationships with those who he works with and coaches, which is one of the main reasons we began to play a brand of football which is respected across the APS. Vinny also ensures he invites down other personal resources to assist at training, adding value and a different voice to the program. I cannot speak more highly of what Vince and his Vida philosophy has done for the Carey Football Program and look forward to continuing to develop the strong relationship into the future.
After playing AFL for 5 years, I felt that I had reached a point where my skills, particularly kicking, were holding me back. I was frustrated by the fact that, despite my best efforts, I was unable to make improvements in this area.
My decision to get in touch with the VIDA team has helped me to become a more versatile footballer. Even during my very first session I was able to see significant improvements.
Vince is a knowledgeable, enthusiastic and passionate coach. In 6 short sessions he was able to completely re-program my kicking technique. Vince genuinely believes in your ability and will work hard with you to improve and find consistency in your skills.
Vince uses an open and transparent approach to player development; at all stages of the process he provided clear, accessible steps and regular feedback. Vince showed me how to use video analysis as an empowering tool to help self evaluate my technique. He also provided me with a program so that I could continue my development outside of our one on one sessions.
These resources have equipped me with the skills I need to continue fine tuning my skills during the season.
The VIDA team will happily tailor individual or group sessions and are invested in helping you find improvement and reach your goals. I can't thank Vince enough for the guidance and support he has shown me.
I'm looking forward to the upcoming season!  – Claire Haughey.
St Marys Greensborough Junior Football Club have been fortunate to have VIDA Football assist the club with our junior development program. With 24 boys & girls sides in the YJFL ranging from U9's through to U17 Colts for boys and U18 Youth for Girls, VIDA Football has been instrumental in assisting our Football Department provide the resources for our Coaches to help them develop our players. St Marys GJFC enjoy a great working relationship with Vince, Justin & Anthony at VIDA and as Head of Football at St Marys GJFC I strongly recommend their services for any junior football club.
In season 2015 I was appointed to the role of Colts 1 Division 1 Coach in the strong YJFL. My first task was to approach and appoint the most appropriate assistant coach who was au fait with the modern footballer and most importantly football education. I made a phone call to Vin who, despite his heavy football load at Lower Plenty, Carey Grammar, Vida Footy and watching and encouraging his children participate in a multitude of sports, obliged with enthusiasm and passion. Vin was instrumental in developing a pre-season program that involved a running and skill program and more importantly and educational program to assist with the development of this 15-17 year old group. On meeting with Vin it so became apparent that he had developed a program not only for the top age level Colts side, but also a program that could and should be implemented right across the Ivanhoe Junior Football Club structure. The next step in the process was to introduce Vin and his program to the Director of Coaching at Ivanhoe. A meeting was formally arranged and Vin has since met with the football director in relation to consolidating the Vida program at Ivanhoe. After an enjoyable pre-season where the emphasis was on education and skill development the season commenced in earnest in April. Our side's composition for Round 1 consisted of 24 boys where 15 had never played in the same side previously due to new players coming into our footy club, the amalgamation of top age Under 15 players from 2014 and the remaining bottom age players from Colts in 2014. The challenge for the players and coaches was to get the boys to gel, have trust in the program and more importantly feel safe in its implementation. Whether in life, sport, or business, the two key ingredients for success are to trust and to feel safe. The latter two weren't an issue however getting the boys to gel and totally understand the game plan and its implementation was. Unfortunately through no fault of its own the bulk of junior footballers are not educated on how to play Australian Rules Football. It was no different at Ivanhoe at the commencement of the 2015 season so we had to go back to the education aspect. Were the boys fit? Absolutely and unconditionally. Did the playing group have the required skill level to compete and be successful in YJFL Colts 1 footy, without doubt. Did the group have the appropriate education on how to play to a structured game plan and would they "buy in" to the program, not just yet. Rounds 1 through 3 we lost all three games and parents were asking whether it was best to be relegated to Colts 2 level so the boys "would win a few games and enjoy their last year of junior footy". Round 4 was the catalyst for what turn out to be one of the most amazing footy seasons you could ever be involved in. Sitting "motherless" last on the bottom of the Colts 1 ladder pitted against the second last side on the ladder the loser was definitely being relegated to Colts 2 for the remainder of season 2015.
At quarter time we were 4 goals in arrears and the things weren't looking good. Vin and I spoke to boys about the education that had been put in place and the structures (particularly defensively) that we must adhere to in order to improve.
The boys rallied, kicked the next 9 unanswered goals and the education had finally kicked in by ¾ time in the game. Eventually we would run out 84 point winners and our season was back on track and more importantly we remained in Colts 1. The side would win the next 10 games straight before falling off the perch in Round 15 when we failed to implement the game plan, lacked the discipline to the stick the team structures and accordingly we lost. Immediately after the game Vin sat the boys down and asked them honestly and openly where we went wrong. The open and honest sessions were developed as part of the boys education and they proved to be so influential for the remainder of the season. At the completion of the home and away season we finished second in the ladder 12 points or 3 games behind top placed side Fitzroy who we had beaten earlier in the year during our 11 game winning streak. We lost the second semi final to a better side on the day. Immediately after the game there was no time to 'sook up' or feel sorry for ourselves, we went straight into education mode, white boards, structures, where we could improve etc. The focus from the group was improve on our failures of that afternoon and implement the necessary improvements for the preliminary final. We won the Preliminary final by 18 points. Immediately after the Preliminary final it was straight back to the classroom where once again the whiteboards, open and honest discussion, structures, game plan and the list of KPIs we had to meet to win a premiership were discussed. Comments from the boys, parents, club and committee included "we have never had an educational structure put in place before and this is great and so advantageous". On Sunday August 30, 2015 against all the odds, the same footy side that who at ¼ time of the Round 4 game that were 4 goals down with a win loss ratio of 0-3 won the premiership. At the football club presentation night I had to address the entire footy club and simply said "If there was no Vin Dattoli at Ivanhoe Colts this season we could not have won a premiership make no mistake". The program Vin and Vida Footy developed was the single most instrumental reason for the success of the Ivanhoe Junior Football Club Colts 1 premiership in 2015; absolutely and unconditionally!