Footy Gloves
Over the past five years, Vida Footy has been spending an abundance of time researching junior football and the reasons why kids drop out of the sport.
Player experience is the key driver of junior player retention across Auskick, Under 8's, Under 9's and Under 10 age groups. Through this research, we have seen the drop off rate in children due to the cold weather significantly increase to the point where kids are leaving games mid way through the match. 
We have witnessed so many young kids not wanting to come to training due to the cold conditions. We also need to consider, these young kids play & train at the coldest time of the day, when the grounds are wet.
Once gathering enough evidence we started to experiment with the idea of footy gloves to give kids a much healthier experience. We tried the gloves with children in games and training sessions and the feedback received was extremely positive. The conditions had no impact on their ability to play due to cold hands.
Your club will be able to place orders by clicking on the below logo icons.
Why Footy Gloves
Kids stay motivated whatever the weather
Ideal for late night training and early morning games
Insulates heat
Comfortable and non-obstructuve fit
Minimise the risk of injuries
Increase player enjoyment
Junior or Elite athletes
The Club Ordering Process
Click on the logo icons below and complete the order form
Vida Footy will contact your club representative to finalise requirements
Your club will receive an invoice for the number of gloves required
Your club gloves will be made to order and shipped directly to your club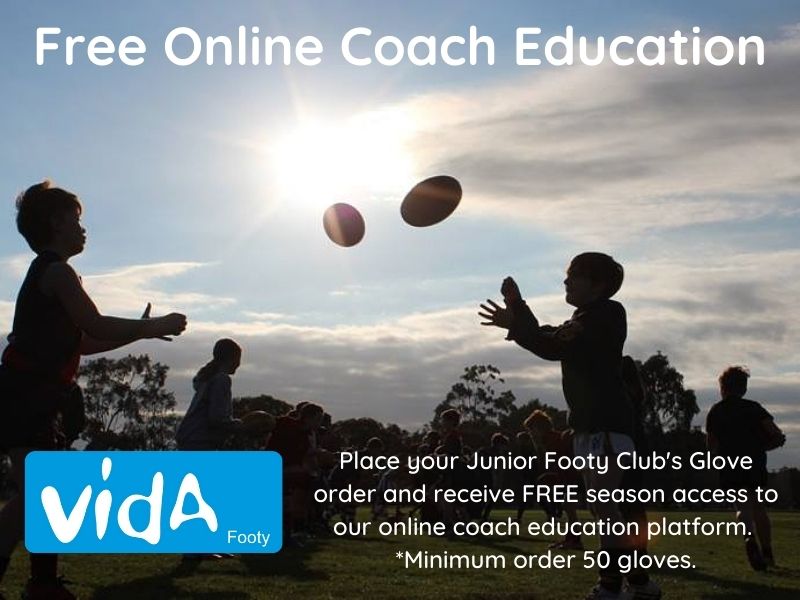 Order your individual set of gloves now!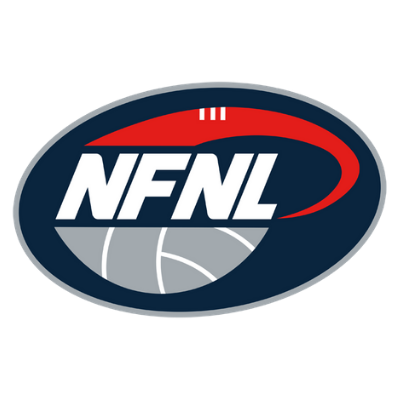 Vida Footy is the official glove partner of the NFNL for season 2021. Junior players in non-competitive age groups (U/9 and U/10) are permitted to wear gloves during matches. Any players (junior, senior or netball) who have received a medical exemption from the NFNL to wear gloves during matches must also wear the NFNL/Vida approved gloves.
Orders are to be placed directly through Vida Footy. Please click on the NFNL logo above to place your order.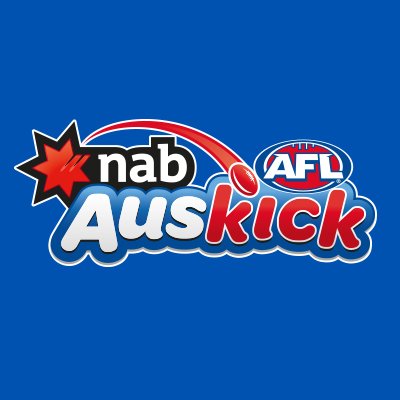 All Auskick participants can order footy gloves directly from Vida Footy or through your football club.
Junior Footy Clubs can also have their club logo on the Auskick gloves.
Click on the image above to view the order form.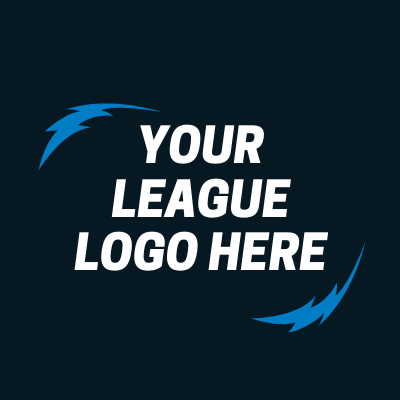 If your football league or club is interested in having their club logo on footy gloves, please feel free to contact us to discuss options.