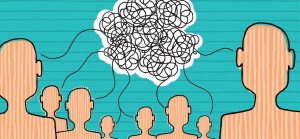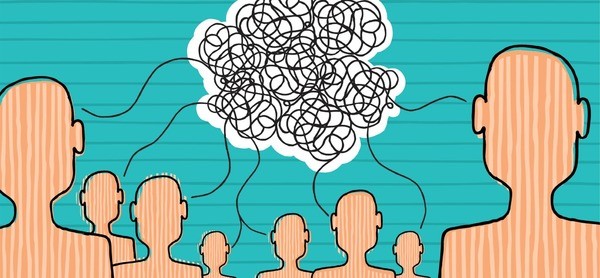 This week we will briefly talk about communication from your players. Communication from your players is important for many different reasons.  We are going to break this down into two main areas:
Communication on the field to players
Communication to coaches
Helping your players improve in both these areas will not only help your players on the field, but also help your as a coach. At all levels of sport, players have different communication techniques and skills, so making your players aware of their own individual traits and personalities can help your team as a whole.
Communication from players on the field
Players on the field need to communicate well to each other in order to work as a well organised, successful team. Teaching your players to use their voice more in certain situations on the field will not only help themselves, but their teammates around them.
Two way talk – This is not a new concept, but not often used in junior footy.  What we mean by two way talk is to have players not only calling for the ball, but also calling out the name of the player they are passing too.  For example, if you have the ball, you will call out the players name you are wanting to pass to. This helps the receiving player understand the purpose and intention of the ball carrier.
Additionally, communication around stoppages and around general play will also help your players.  Teaching players to always talk when the ball is close to them will help all their teammates around them.  If a player gets a clearance, make sure players around them are telling him/her how much time they have or how much room they have before they need to distribute the ball.
Another great example of important communication is players who are around stoppages.  There quickly needs to be verbal and non verbal communication about the where the ruck will try and tap the ball, and also communication about match-ups.
Communication from players to the coaches. 
As many of you coaches are aware, to best help your players, you need their feedback so you can learn from them. Getting your players to communicate their ideas, concerns, positives and negatives to the coach can help the team as a whole.
Some ways in which to seek feedback from your players are to use surveys after each game, or throughout the season.  These can be as simple as a one small sheet of paper handed out after the game which can be delivered back to the coach at the next training session.  Reviewing the answers to these questions can help you build your knowledge of what your players want or what they are having concerns with.
This can then lead to face-to-face communication in which is important for your players to learn. Get your players to understand that feedback to the coach is welcome.  Get them to tell you what they enjoy about the game or their position. Moreover, get them to tell you what they do not like. Again, you want to use this information to make you a better coach to ultimately help with the team's success on-field and success in skill development.