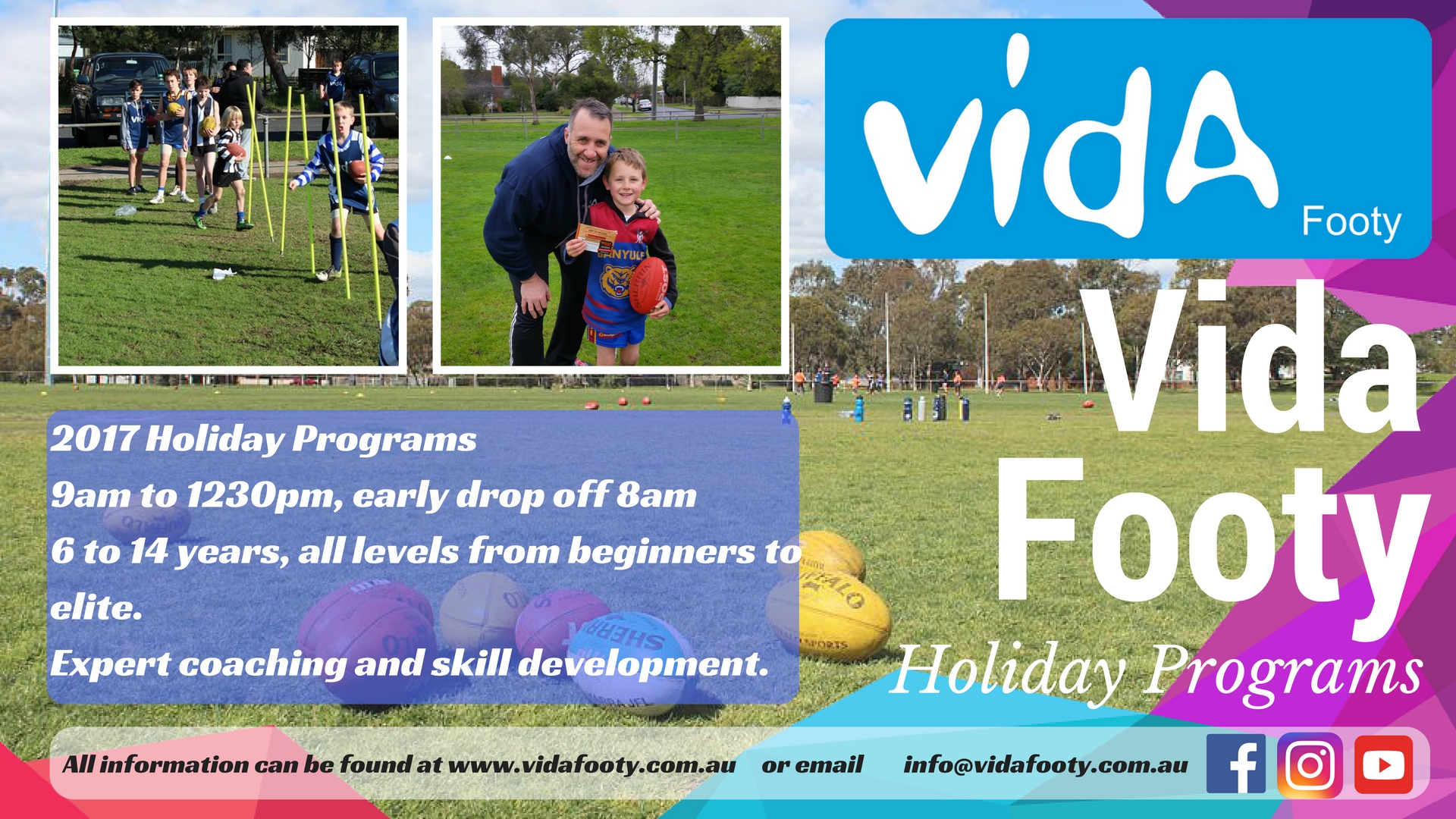 New Holiday Program formats for 2018 – Get more out of your time at Vida Footy in 2018. 
You spoke, and we listed.  In 2018 we are offering more Holiday Programs and longer hours to enhance the Vida Footy experience.  From the April Holidays onward we will be changing our regular Venue, and also the times of each day. To find out more about each individual Holiday Program, click here. 
What we have changed specifically, is the start and end time to work in better with working families and the general logistics of getting your child to the Program.  Additionally, this leads to a longer session with us at Vida Footy which means we can impact the players for a longer period of time.
Each Holiday Program will now start at  9:00am and finish at 12:30pm for all ages.
Early drop off can be done from 8:00am onward to help with parents to work on time if needed.
Additionally, pick up can be as late as 1:15pm if needed also.
Also, as previous Programs, we will be announcing guest coaches sooner to the events.  We always endeavour to provide all the kids with the chance to meet an AFL player and to get the best coaching possible.  Stay up to date with the latest updates by following our
facebook page.
Early Sign Up Specials.

Don't forget to sign up early for each Program so you don't miss out of giving your player the opportunity for a one on one session with Sav Rocca!  

Register now.